Today, I prepared and mailed a package to my beautiful daughter. She has a birthday coming up next week. On September 4, she will be 24 years old. I won't be able to call her on her birthday. She's not very easy to get a hold of these days because she is currently deployed in Afghanistan. When I do talk to my daughter, she cautions me about telling this to people. She tells me that she is in a relatively safe place.
She tells me:
Don't mislead people. I'm not exactly dodging bullets on a daily basis.
And I think, but don't say
:
As if any place in Afghanistan is immune to rockets or other sorts of dangers these days...
I do understand her position, or at least I think I do. I think she doesn't want to take credit she feels more rightly goes to the soldiers who face daily dangers on patrols or in remote outposts. Fair enough.
Still...you're in
Afghanistan
, sweetie.
Tomorrow, Tuesday, August 25, 2009, flags on New York State government buildings will be flown at half-staff in honor of a Fort Drum soldier who was killed in Kunar Province, Afghanistan on August 20.
Private First Class Brian Wolverton
of Oak Park, California, died when his quarters were hit by indirect fire.
Pfc Brian Wolverton
was assigned to 1st Battalion, 32nd Infantry Regiment of the 3rd Brigade Combat Team of the 10th Mountain Division.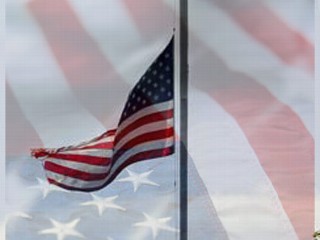 Pfc Wolverton was 21 years old.
As regular readers of this blog may know, it bothers me that newspapers do not make more of an effort to publish the names of soldiers who are being honored by lowered flags. So here, on what I am embarrassed to say is usually a frivolous blog, I do what little I can. I write a young man's name. I pause to think of him. I say a prayer. I try to share what I can learn about him.
Pfc. Wolverton joined the Army in January 2009 and arrived to Fort Drum in June 2009. He is survived by his parents.

Pfc. Wolverton's awards and decorations include the Purple Heart, National Defense Service Medal, Afghanistan Campaign Medal, Global War on Terrorism Service Medal, Army Service Ribbon, Overseas Service Ribbon, and Combat Infantryman Badge.
I did not know Pfc Wolverton. I do not know his parents. But oh how my heart goes out to them.
Tomorrow, when I see flags at half-staff here in upstate New York, I will think of this young man from California and his parents. I honor his service. I offer my sympathy to his parents.
Please think of him, too: Private First Class Brian M. Wolverton.
May he rest in peace.
There is already another Fort Drum soldier to write about tomorrow.